Want to move quickly from anxious to excellent (or excellent to expert) as a communicator, with help and support from the UK's leading public speaking trainers?
Then London's College of Public Speaking is uniquely placed to help you, just as our award-winning trainers have helped over 10,000 alumni from 50+ countries and organizations such as HSBC, Buckingham Palace, Deutsche Bank, Oxfam, BT, Sky and HM Treasury over the last 10 years.
Here, you can learn more and book onto our open courses such as Fear of Public Speaking, 5 Day Discovery Public Speaking in London, Training the Trainer, and Storytelling for Business and Training.
And you can find out for yourself what is so special about our renowned small-group training, accredited by CIMA and led by experts who are multiple national public speaking champions and fully qualified trainers with long track records of improving communications standards across business, government and the third sector.
Part of it is technique: learning, understanding and applying the often simple concepts and principles that lie behind successful delivery, engaging content and flexible structures.

Part of it comes from each of us individually customising and refining practical tips and professional advice from someone who has already done it themself and has the knowledge and experience of having delivered thousands of presentations.

And part of it, of course, is simply practice, repetition and developing a level of positive expectation to help overcome our fear of public speaking and those little demons (both internal and external) that continually try to rob us of our self-belief.
Need results quickly? Then work with our award winning trainers who focus on your success. After thousands of hours of real-world and classroom experience, you can learn so much by observing them in action. Everything is unpacked from both the theoretical and practical viewpoints. We help you do the right thing, at the right time most of the time. That means you're doing an exceptional job.
Confident public speaking is a career-defining skill. Composed presentations require theoretical planning and delivery excellence. Your needs are met through our catalogue of speaking, trainer courses and workshops.
Our professional classes are accredited by CIMA, the Chartered Institute of Management Accountants. CIMA's parent group Pearson is the world's largest private educational concern. We hold accreditations with the Institute of Leadership and Management and the Northern College of Further Education (NCFE).
Customer Confidentiality and Security
We offer a totally confidential service and encourage liaising with clients before they consider booking courses. We recognise the significant investment in your time and resources. We accept your tight timescales and eagerness to take the next steps. Our payment options are practical and simple. For your security, we hold no client payment details online. With ever sophisticated cybercrime, your safety and security are paramount.
Questions to ask when selecting a training supplier:
Are they a specialist company? Are their trainers qualified in the field? How many years professional experience do they have? How many people attend each course? If it's more than 10, be wary. Do they utilise video feedback? Do they send you files for home review? Do they offer more advanced classes? Is the venue appropriate for a professional training? Is the venue a secret until you've paid your fee? Does a low training fee indicate something about the quality of the offering? Is your fee inclusive of VAT? No VAT - no credibility.
Our clients include
Upcoming Courses
Fear of Public Speaking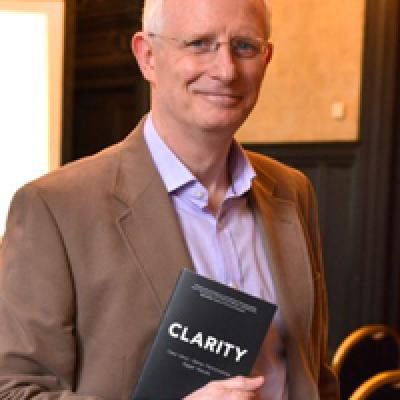 Our 1 & 2 day course will help you overcome your fear of public speaking and positively change your life.
More Info
Professional Award in Training the Trainer
This doubly accredited Professional Award in 'Training the Trainer' is a focused and flexibly structured 2 day qualification.
More Info