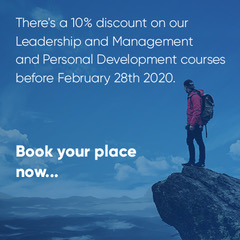 There's a 10% discount on our Leadership and Management and Personal Development Courses before February 28th 2020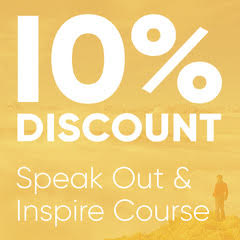 There's a 10% discount on our Speak Out and Inspire Courses! Offer ends 31st March 2020.
"An exceptionally useful day's training, delivered in a positive and personanable manner, very enjoyable and significant food for thought. Thank You."

"The anxiety is gone - now that I understand it. Not only can I make a presentation - I feel I have so much to give now. It's quite a transformation."

"Since attending the course, I feel like a completely different person; more confident, relaxed and easy going. I gave a speech at work last week and it went so so well."