The London School of Economics TEDx
The College of Public Speaking London sponsored and collaborated with the London School of Economics TEDx event on Saturday, March 9th 2019.
Since our inception, we have established a growing relationship with the LSE, working with both students and staff alike.
The event is scheduled to present six external speakers and two LSE students.
TEDxLSE is the London School of Economics and Political Sciences' rendition of this very concept. The society was started by LSE students who were keen to begin inspiring their peers and has grown to one of the most respected societies in the School. Our mission is to "educate, inspire and break boundaries for our members; helping them to appreciate the true diversity of knowledge available to them as people of our world". This will be the 7th annual event, and TEDxLSE 2019 promises to be the biggest and best event ever held.
We are a diverse society dedicated to building a community of curious souls. We actively seek out the unexpected, the breathtaking, the daring and the compelling.
But the conversation does not end there. Throughout the year, TEDxLSE facilitates discussion via salons, workshops, live events and social media. We allow people to interact and more importantly, discuss key issues and knowledge frontiers. We want to give people a chance to share their stories and be a part of the equation for future change.
Since our start in 2012, we have grown from a small-scale event of 100 attendees to one with 500 enthusiastic change-makers roaming the halls of LSE.
Culminating in a TEDx event in March, the TEDxLSE society follows the true spirit of the TED organisation.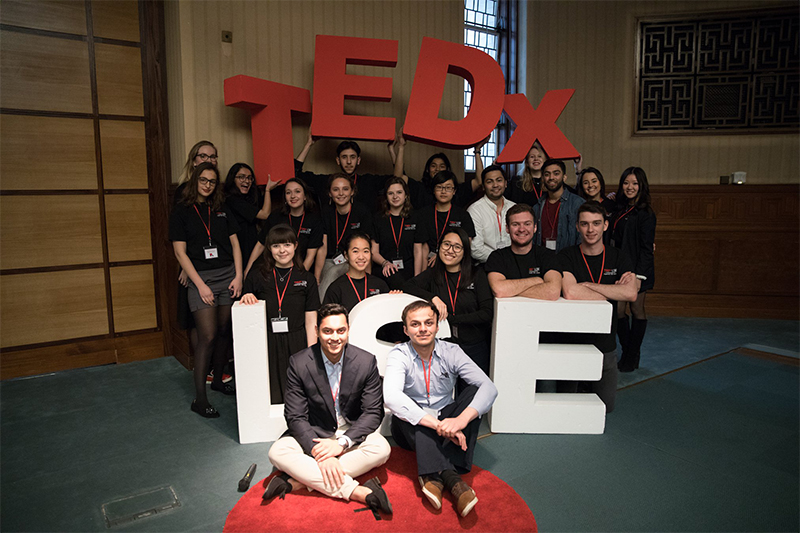 "An exceptionally useful day's training, delivered in a positive and personanable manner, very enjoyable and significant food for thought. Thank You."

"The anxiety is gone - now that I understand it. Not only can I make a presentation - I feel I have so much to give now. It's quite a transformation."

"Since attending the course, I feel like a completely different person; more confident, relaxed and easy going. I gave a speech at work last week and it went so so well."