Speak Out and Inspire
Do you struggle to speak with confidence? In just 1 day the College of Public Speaking can turn that around in our Speak Out and Inspire course.
Your voice is the most powerful communication tool in the universe. Are you using its full potential?
In one day, I'll show you how to speak with confidence and be heard. How to engage, excite and enchant an audience of any size says Jo Rawlinson, communications expert, hypnotherapist, and trainer who has helped thousands of people to speak and present with confidence since 2002.
Maps, local hotels and amenities - all the local research in one document for you
Course Summary
Testimonials
Confidentiality
Our Guarantee
Course Summary
do you feel heard when you speak?
do you want to have a more persuasive, passionate, and powerful presence?
do you want to inspire audiences?
Nothing has more power to move people, than the human voice.
The way you use your voice is your greatest gift. And if you haven't actively developed this skill, you are missing out on something special.
Most of us will meet nearly 80 000 people in our lives.
Imagine possessing the power to have a strong influence on how they react to you.
"They'll judge your sincerity and credibility by your voice."
No matter how big your audience is, the one thing they seek is a connection with you.
Your voice conveys whether you're safe and trustworthy. Whether you are to be believed. Or not.
To your listeners, your voice embodies who you are and what you believe.
In a noisy world, it's harder than ever to touch people with what you're saying.
They may hear you, but they'll believe what your voice and your body language make them feel.
It's not what you say, it's the way that you say it. That's what gets results.
When you master your voice, you change how you feel about yourself, and how others feel about you.
How you're perceived is the difference between getting your message across, closing the sale, wowing the audience, and getting what you want – or not.
Brilliant speakers, teachers, and leaders live on in the heart and mind, thanks to this skill of evoking emotion and connection.
They know how to speak with authenticity and meet the needs of their audience.
They use voice, body, language, and story to convey authority, evoke emotion, and effortlessly persuade.
This workshop is for you if:
you want to speak with more confidence and clarity
you want your voice to be heard in the workplace
you are an entrepreneur with a big idea to pitch
you want to master sales and close the deal
you want to lead with more authority and authenticity
In this fun and informative one-day workshop, you will learn how to speak with more power, persuasion, and presence.
You'll learn how to find your authentic voice, speak with assurance and confidence, use vocal variety, breath, pitch, tone, body language, movement, story… and more. Invaluable skills that will enhance your business and your life. You'll learn techniques the top speakers use to engage, excite and inspire any audience; whether you're presenting a sales pitch, giving a speech at a wedding, or speaking to 2,000 people at a conference.
Here is a sample of what you'll be working on:
releasing tension from your voice
finding your authentic voice
using vocal variety for greater connection and engagement
standing your ground, using posture and movement to mesmerise
techniques of charismatic and engaging speakers
using breath, tone, pitch, and pace to move audiences
Come and awaken the powerful communicator in you!
People won't always remember what you said, but they will remember how you made them. feel. Let's make sure your voice and your message hit the right note.
Please contact Tracy on 0330 043 2677 or by emailing tracy@collegeofpublicspeaking.co.uk</a >
Testimonials
Really felt that I needed some work on my voice. Enjoyed Jo's course enormously. Great fun with challenging exercises. The sky's the limit now. I'm ready to move on.

Tom Ozil

Really good course. Lots of interesting exercises and refreshing ideas on vocal development. It was a great group that made it a special event.

Friederika Helmholz

I have a strong accent and I'm concerned about my accent. The day flew by and I enjoyed every moment. I learnt a lot about voice and I'm more confident since the course.

Carlos Lopez Perreira

I enjoyed the company of my colleagues on the course. It was supportive and enjoyable as we turned voice and language inside out. Recommended if you doubt yourself and your voice.

Yves Manteau

I was made to feel very welcome on arrival and everybody was so kind and supportive. It was my first trip to London and I feel more confident now in my voice and my English. Thanks to Jo and best wishes to my colleagues in class.

Hala Hadid

Such a nice group of people to work with. I had an immediate sense of acceptance from the group which was important for me because I lack confidence generally. The trainer, Jo, was very clear and precise in her teachings and we all had great belief in her methods. I was happy with my progress so thank you very much.

Priti Noor

This was one of the best courses I have ever attended. I was touched and inspired by the other attendees whose desire to learn and hunger for participation was spectacular. I enjoyed the atmosphere, sense of purpose and camaraderie. I had a great time. Thank you.

Sarah Jones

Great course. Great time. Enjoyed the atmosphere and the openness of my class mates. Interesting content and enjoyable exercises. It gave me a lot to think about and I feel I'm heading in the right direction.

Abdul Khan
Confidentiality
We offer a totally confidential service and encourage liaising with clients before they consider booking courses. We recognise the significant investment in your time and resources. We accept your tight timescales and eagerness to take the next steps. Our payment options are practical and simple. For your security, we hold no client payment details online. With ever sophisticated cybercrime, your safety and security are paramount.
Our Guarantee
The College of Public Speaking is the UK's leading specialist public speaking organisation. All of our trainers are not just qualified in their field, but passionate specialists who live and thrive in that sphere. Our guarantee is that you'll enjoy a great learning experience at our course centre in Kings Cross. The Kings Cross venue is a 5-minute walk from the London Underground, British Rail, and the Eurostar terminals. Accessibility is key - so come and join us within the next month. Check our Offers page to see what's hot this month.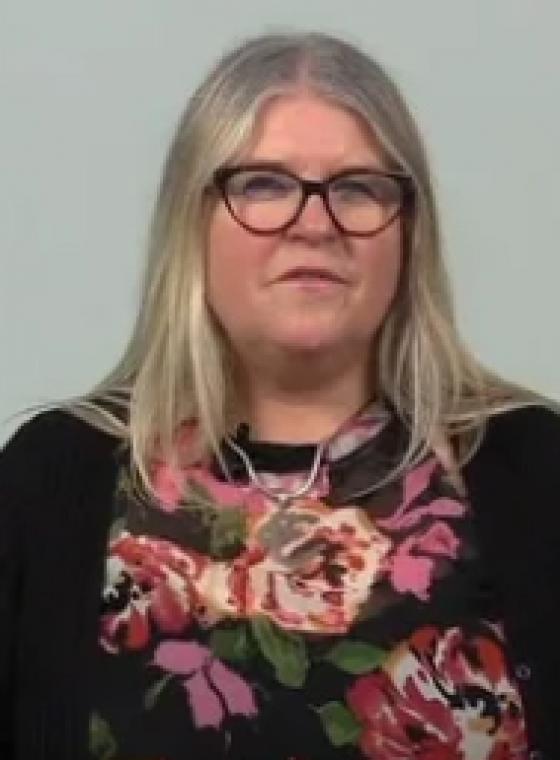 Jo Rawlinson
Course Tutor
Jo is an expert in communication skills, storytelling, presentation and more.
She brings a wealth of related experience to the Speak Out and Inspires workshop.
An early career in journalism, PR, and subsequently advertising shaped Jo's skills in storytelling and speaking: the voice for individuals and brands.
"An exceptionally useful day's training, delivered in a positive and personanable manner, very enjoyable and significant food for thought. Thank You."

"The anxiety is gone - now that I understand it. Not only can I make a presentation - I feel I have so much to give now. It's quite a transformation."

"Since attending the course, I feel like a completely different person; more confident, relaxed and easy going. I gave a speech at work last week and it went so so well."