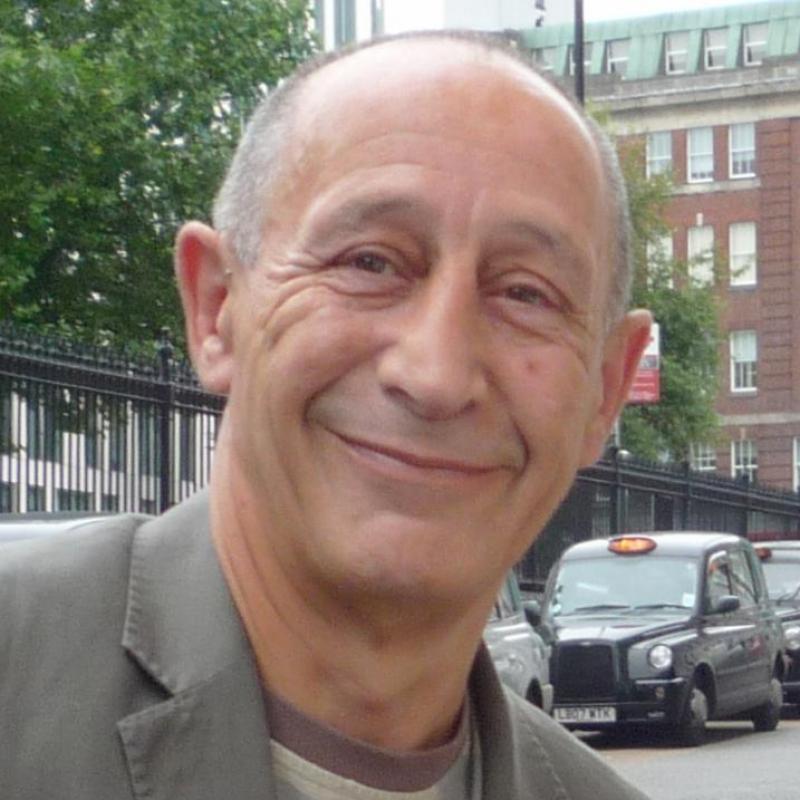 Alan Margolis
Course Tutor
Alan Margolis - HR Development training consultant with over 20 years of experience
Alan Margolis is on The Register of Learning Providers No:10024264 and is a Human Resource Development training consultant with over 20 years of experience using a variety of Groupwork skills, Counselling, Personal and Professional Development skills, Experiential Learning and Neuro-Linguistic Programming. He facilitates learning events in areas such as Conflict Resolution, Interpersonal Skills, Presenting with Impact, Management Communication, Return on Your Investment, Stress Management, Influencing & Negotiating Skills, Creative Problem Solving, Training the Trainers, Morale Building, Customer Delight and Teambuilding for organisations such as Investors in People, The British Standards Institution, The United Nations, Government Departments, Arts Organisations and various national and international companies. He believes in empowering and motivating people so, they are able to release their full personal and professional potential.
Alan moved into training and development by establishing his own training consultancy Hampstead Training Consultants 20 years ago after an extensive management career, including some years as Managing Director, with a variety of companies in fields such as marketing, manufacturing and retail. He was one of the first people to produce and market animal and environmentally friendly cosmetics. Alan also designed and produced a product endorsed by 'The Beatles' which was sold in over 100 countries.
A Chartered Institute of Personnel Development consultant for many years, Alan also provided consulting services to other premier training organisations such as Guardian Business Services. He is CEO and Fellow of The Corporate Association for Professional Development, Fellow of Royal Society of Arts, Fellow of The Institute of Sales and Marketing Management, an accredited Co-Counselling Facilitator and member of many other professional Institutes and bodies.
His media coverage includes Channel Five, ITN News, Sky TV, local radio and articles in The Independent. He was the consultant and featured in BBC's Executive Business Channel's 'Assertiveness' and 'Are You Listening?' videos and interpersonal skills consultant for Shine magazine. He has been Chair for The Chartered Institute of Personnel Development on Innovation and New Ideas in Training and NLP for Trainers – HRD week, ran the Master class sessions at Training Solutions Conference NEC Birmingham, Releasing Your Potential / Return on Investment for Investors In People Team Business Link and A Learning Odyssey for The Chartered Institute of Personnel and Development.
Alan is the author of Light Bulb Learning available from Fenman Publishing Ltd - Best of Icebreakers & Endings and Best of Energisers and Pacechangers from Training Journal Publications. He is always inventing new exercises, skills and techniques and welcomes feedback and discussion on applications and uses of his materials.
Testimonials
"An exceptionally useful day's training, delivered in a positive and personanable manner, very enjoyable and significant food for thought. Thank You."

"The anxiety is gone - now that I understand it. Not only can I make a presentation - I feel I have so much to give now. It's quite a transformation."

"Since attending the course, I feel like a completely different person; more confident, relaxed and easy going. I gave a speech at work last week and it went so so well."