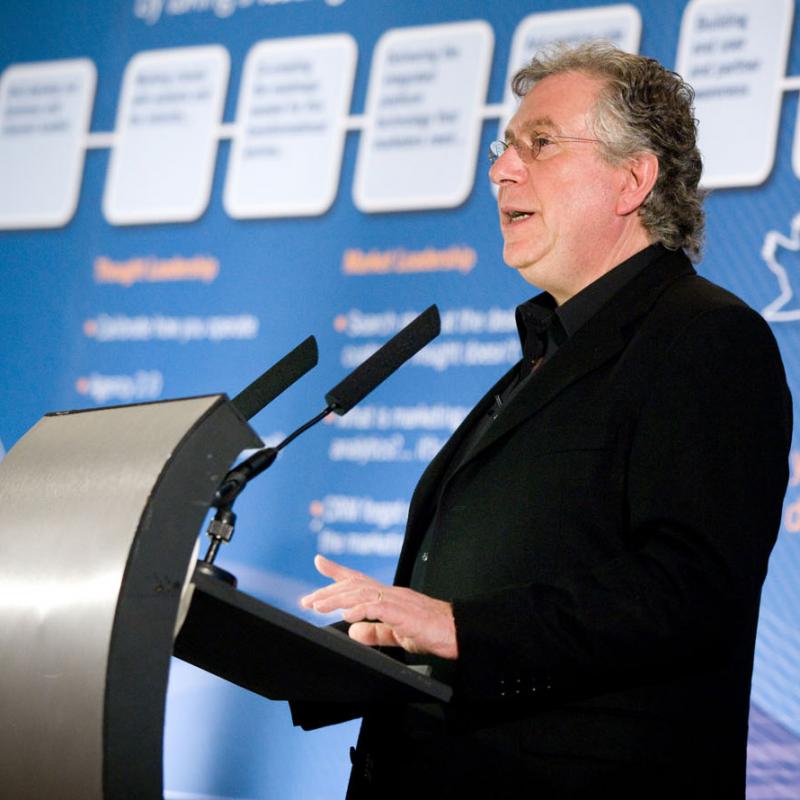 Simon Maier is a communications expert with a thirty year background in global corporate communications, event content design and direction, working with corporations around the world. He runs the brand new, online-only one-to-one coaching programme here at the College of Public Speaking.
A best-selling author of nine books on communication including The 100: Insights and lessons from 100 of the greatest speakers and speeches ever delivered, Speak Like a President, and In Any Event: How to manage and deliver any corporate event, Simon is a former Saatchi & Saatchi MD with vast experience in the events and communications industries at the highest levels, worldwide.
Simon has directed openings for huge sporting events, produced TV spectaculars, run hugely successful sales conferences, marketing conferences, marketing events, product launches in industries like financial services, pharma, FMCG, and led much of the privatisation event activity of the mid-eighties in the UK for a clutch of blue chip companies.
Watch the video above to hear Simon talk about the new, one-to-one coaching programme he's running for the College of Public Speaking:
"An exceptionally useful day's training, delivered in a positive and personanable manner, very enjoyable and significant food for thought. Thank You."

"The anxiety is gone - now that I understand it. Not only can I make a presentation - I feel I have so much to give now. It's quite a transformation."

"Since attending the course, I feel like a completely different person; more confident, relaxed and easy going. I gave a speech at work last week and it went so so well."